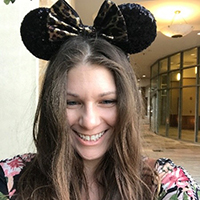 Alyssa Nicoll
Developer Advocate at Progress
Alyssa is an Angular Developer Advocate for KUI and a GDE. Her two degrees (Web Design & Development and Psychology) feed her speaking career. She has spoken at over 30 conferences Internationally. She is a weekly panelist on Adventures in Angular and Angular Air, which have a combined following of over 16,000 listeners. She enjoys gaming, scuba diving, and has a newborn that fondly goes by "Mr. Milks".
Sessions
Flashback Conference is a 2-day front-end web development focused conference in Orlando, FL
Learn the skills it takes to become a better developer.
Don't miss On Wednesdays We Use Web5: A 'Mean Girls' Guide to Data Sovereignty coming up on Dec 5