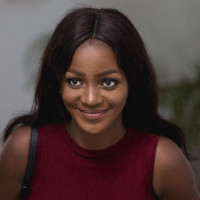 Edidiong Asikpo
Developer Advocate at HashNode
Edidiong Asikpo is a software engineer from Akwa Ibom, Nigeria. She is a passionate professional with multi-faceted skills and experience spanning across Software Engineering, Developer Relations, community building, technical writing, and Open Source contributions.
She is a strong advocate of sensitizing people, especially women about the importance of starting a career in Technology. This passion has led her to play a major part in building communities such as Developer Circle Uyo from Facebook, She Code Africa, and Women Will. She is an eloquent writer, speaker, and communicator with a keen interest in making open Source contributions and inspiring the next generation.
In 2019, she was one of the 40 people recognized by Facebook as an Icon of change because of her impacts and strong contributions to building the Technology Ecosystem in Nigeria.
When she's not coding, you can find her exploring the beauty of nature and analyzing movies.
Sessions
Edidiong Asikpo explains the DOM, it's tree-like structure, and how to target and manipulate it.
Don't miss Full Stack DevRel with Nnenna Ndukwe coming up on Dec 14