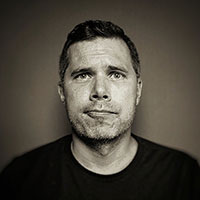 Phil Hawksworth
Developer Experience Engineer at Netlify
Phil is Principal Developer Experience Engineer at Netlify. With a passion for browser technologies and the empowering properties of the web, he loves seeking out ingenuity and simplicity, especially in places where over-engineering is common. After more than 20 years of building web applications for companies such as Google, Apple, Nike, R/GA, and The London Stock Exchange, Phil has worked to challenge traditional technical architectures in favour of simplicity and effectiveness. Phil is co-author of "Modern Web Development on the JAMstack" (O'Reilly, 2019). He tweets at @philhawksworth and blogs at hawksworx.com.
Sessions
TheJam.dev is a 2-day virtual conference focused on building real-world applications using the Jamstack.
Phil Hawksworth of Netlify will show how to get started with the JAMStack.
Don't miss Full Stack DevRel with Nnenna Ndukwe coming up on Dec 14