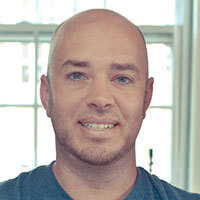 Burke Holland
Principal Developer Advocate at Microsoft
Burke Holland is a front-end developer in Nashville, TN, working on the Azure team at Microsoft. Burke blogs only slightly better than he codes but not as good as he talks about himself in the 3rd person.
Sessions
Flashback Conference is a 2-day front-end web development focused conference in Orlando, FL
Brandon Satrom from Particle and Burke Holland from Microsoft will lead you through the IoT stack.
Serverless is more than just a buzzword - learn why.
Don't miss Full Stack DevRel with Nnenna Ndukwe coming up on Dec 14