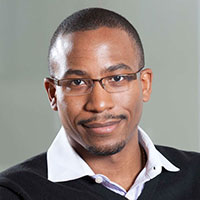 Johnny Boursiquot
Site Reliability Engineer at Heroku
Johnny Boursiquot is author of the Go Standard Library Solutions available from Packt Publishing. Johnny is a Site Reliability Engineer at Salesforce's Heroku and enjoys teaching Go and cloud architecture. As an active member of the Go community, he runs the Baltimore Metro Area Go User Group, leads the Baltimore Chapter of the GoBridge organization, and teaches regularly at technology conferences and meetups. He loves welcoming new members into the Go community.
Sessions
Hands-on training with Johnny Boursiquot covers how to build scalable serverless applications with golang.
Building serverless and data-driven applications with the Go programming language.
Don't miss On Wednesdays We Use Web5: A 'Mean Girls' Guide to Data Sovereignty coming up on Dec 5